check-cashing-of-raleigh-bill-payments
check-cashing-of-raleigh-authorized-bill-payment-center
free-money-orders-in-raleigh
Western-Union-Money-Transfers
save-time-and-money-Check-Cashing-In-Raleigh
Located at 1100 Raleigh Blvd, Raleigh, NC 27610
Raleigh Durham Check Cashing and Financial Services
Check Cashing of Raleigh offers a quick, convenient and personal solutions for people needing access to their personal finances. Raleigh Check Cashing serve people of all income levels, every day, all across the Triangle Area including Raleigh, Garner, Wendell, Cary, Morrisville, Knightdale, Wake Forest, Apex, Holly Springs, Fuquay Varina, and surrounding areas. In recent years Raleigh Check cashing have evolved in both name and function. In addition to offering the basic service of
Check Cashing in Raleigh
Business Hours: Mon-Fri 9:30am-7:30pm, Sat 10am-6pm, Closed on Sunday, Thanksgiving, Christmas and New Year's Day
Check Cashing
Raleigh Check Cashing offer quick, convenient and personal solutions for people and businesses needing access to their personal finances.
Prepaid Phone Cards
We also offer a variety of prepaid phone cards from popular carriers like AT&T, T-Mobile, Verizon, Virgin Mobile, TracFone, Boost, page plus and more.
Bill Payments
Pay your Utility bills, Time Warner Cable, Direc TV, Dish Network, Credit Cards, Auto payment, Mortgage payment, and all of your bills securely and instantly.
Money Orders
Money Orders are secure payment instruments that offer valuable alternatives to personal checks. Money Orders (Up to $500.00 per check).
Money Transfers
At Check Cashing of Raleigh, you can easily send cash with Western Union instantly to friends and family, or directly to a bank account, within United States, and all across the world.
Additional Services
Budget Phone Authorized Dealer, Stamps, envelopes, All Prepaid Phonecards, Photocopying, and Faxing services. Raleigh Check Cashing.
Best Deals Guaranteed! Check Cashing in Raleigh
Payroll checks
Government checks
Tax checks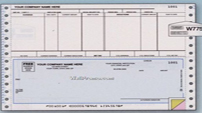 Quick Access to Cash
No holds on your checks
Low fees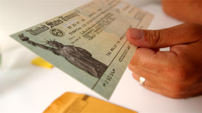 No registration required
Get your cash immediately
No minimum or limits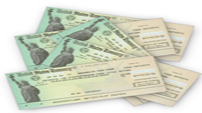 Cash large or small checks
No daily cash maximum
No minimum or limits